C

atering

M

enu
Need at least  72  hours Notice 
Email us for Prices
Falafel Veggie Wrap Platter        
On Lavash wraps, spreads with Hummus, Spinach, Tomato, Pickles, Onions, topped with Tzatziki sauce
Hot Shatta sauce (Optional)
Chicken Shawarma Platter                   
Yummy

Marinated chicken with our homemade Mediterranean spices wrapped in lavash bread with Garlic Spread, Tomato, and Mozzarella Cheese. (Panini Style) 
Hot Shatta sauce (Optional)
Yummy Hummus         


Creamy Garbanzo beans mixed with garlic, lemon, tahini sauce, and our home-made spices
Baba Gannouj            

Roasted eggplant with garlic, and tahini sauce, topped with Olive Oil and spices
Dolma                                      
Stuffed Grape leaves with rice and veggies, Dipped with Olive Oil and Lemon.
Zaatar Pizza                             
It is a great way to serve as an appetizer.
Made with tomato, onions, kalamata olives, and feta cheese. 
Spanakopita                               
Spinach and feta cheese wrapped in crispy filo dough
Greek Salad                 
Fresh Green Mix Lettuce, Spinach,  Tomato, Cucumber, Carrot, Red Onion, Kalamata Olive, Feta Cheese Topped with

M

editerranean spices, Lemon and Avocado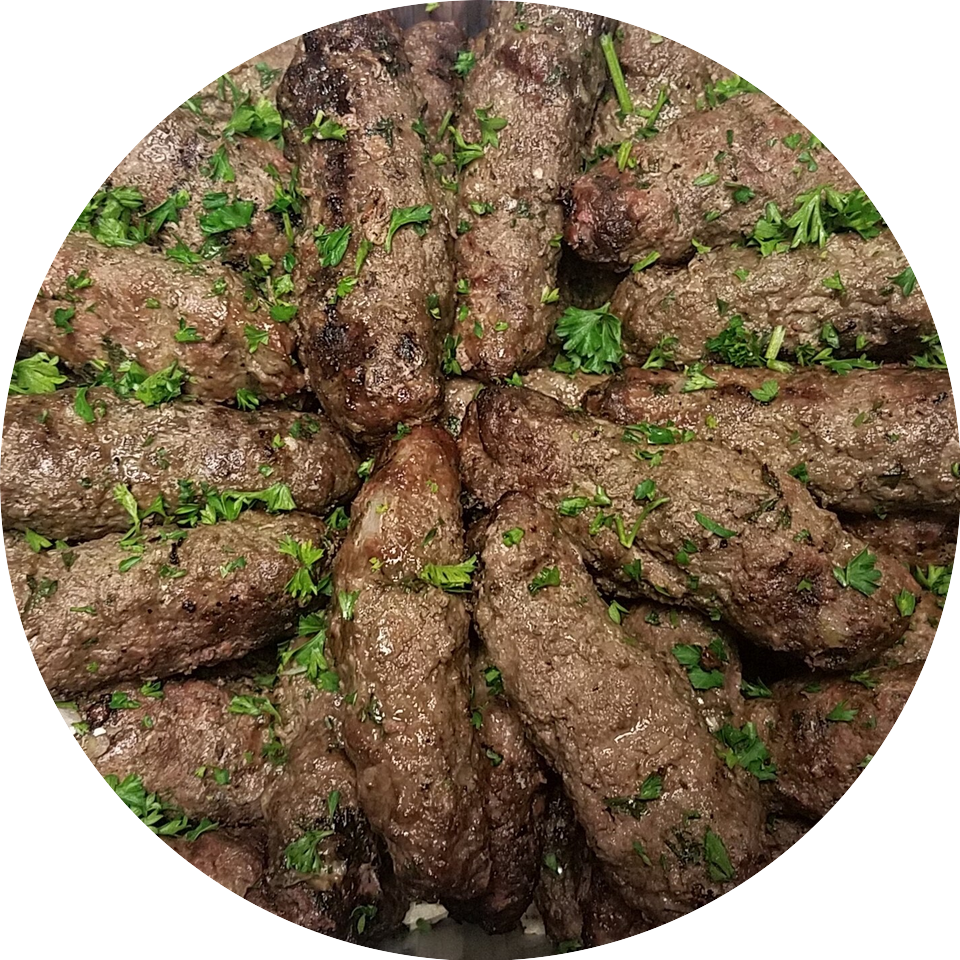 lamb & Beef Kafta fingers           
L

amb and

B

eef mix with onions, parsley, and spices, shaped like fingers for easy serving.
Baklava                                         
An exotic flaky filo pastry filled with Honey, Pistachios & Walnuts
Fooooooool Salad                       
A Mix of Fava beans and Garbanzo beans with tomato, parsley, onion, olive oil, lemon, and Mediterranean Spices.